welcome to Dub-Feuilleton. Here you can find over 1000 Dub-Album reviews - more than anywhere else on the internet. All interesting new publications are critically examined here. What is good gets a review.
Goods Dub is layered, complex and not as easily accessible as a song. Dub takes time to develop space and magic. That's why we love the "Long Playing" (LP) format and basically only review here Dub- and instrumental albums and EPs.
Since 2001 René Wynands has been writing for the great Riddim magazine under the title "Dub Evolution «regularly one Dub-Column. Here in dubblog you can find all these texts, from the first to the current issue - and a lot more.
The team of authors also includes Ras Vorbei and Gerhard Thomas Kriz.
While it used to be a matter of giving purchase recommendations and - in order to avoid bad purchases - describing the music verbally as well and objectively as possible, the task of reviews has changed significantly since the music steaming services were established. Because instead of reading cumbersome descriptions, you can simply listen to the album yourself. Therefore, today we are much more concerned with the following four points:
Scouting: To find the pearls for you in the endless stream of releases.
Background information: To give you information about the background of the music and its makers, because knowing about it changes your reception.
Comment: To give you our opinion on the albums - shamelessly subjective.
Discourse: To discuss the music with you. Therefore, write us your thoughts, opinions, likes and dislikes in the comments. We love exchanging ideas with you.
Besides Reviews give it to him dubblog also a simple listing of new ones Dub-Releases. This is a service for you. We relieve you of the laborious search for new material. But we only write a review for a few selected releases. We are happy to receive information on new releases that we have overlooked.
You can reach us via the comments or info@dubblog.de.
The dubblog is also available in English. However, the translation is done automatically by Google Translate. We apologize for any involuntarily strangely translated word games ;-).
All blog posts (but not those of the Release Radar) can also be followed on the social web.
We hope that this blog inspires you and that you make exciting musical discoveries here.
In Bass We Trust.
Designer and lover of everything beautiful. Reggae enthusiast since Marley's "Survival" album. Got addicted to Dub by Scientist and Roots Radics. Has been writing the Dub-Column in the Riddim and since 2008 this blog.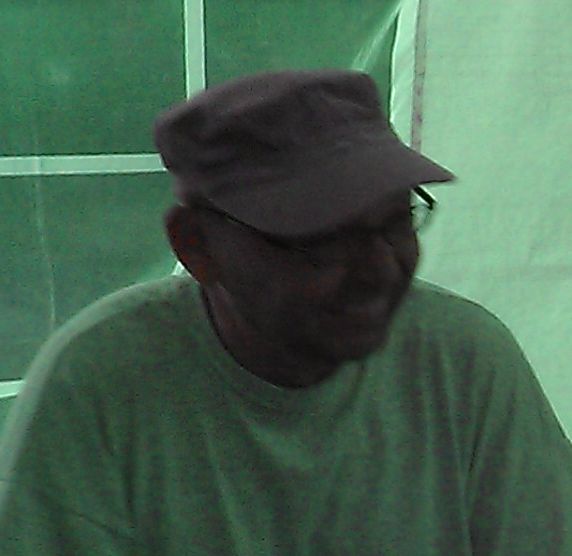 Privateer for a time (sabbatical) and avowed deadhead, became reggae in the early 1970s and a little later from Dub-Virus caught full. Since then the music lover in the middle of the matter - healing has been excluded.
Gerhard Thomas Kriz
Author
Conservative supporter of the exquisite resonance application. Instrumentalizes reviews to pedantically question the art of music. Uses "ned so bad anyway" as an expression of ecstatic euphoria.
Cover photo by Irina Iriser